Yesterday, I wrote about how Ubisoft was teasing a new, unannounced AAA release and speculated that it might be a new Far Cry game. Ubisoft also tweeted out this image: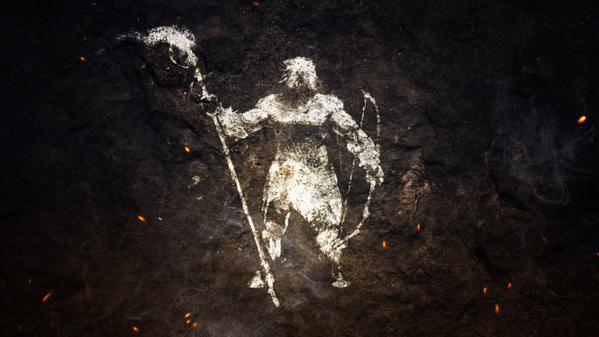 Today, in a move I really should have seen coming, Ubisoft announced the development of Far Cry Primal. A Far Cry game that will be set in the stone age- specifically 10, 000 BC. To a time in which woolly mammoths and sabretooth tigers prowled the plains. If the trailer's anything to go by, such creatures will be appearing in the game.
Primal will be a single-player experience. Players will take on the role of Takkar, the last surviving member of a hunting group. In the game, you can hunt for food. Which is kind of new and different. As well as craft weapons from the remains of fallen feral beasts. Among other things, probably. To be honest, I'm still focusing on how there's going to be mammoths.
Ubisoft have also released a video that gives some insight into the behind-the-scenes of the games' development. So, if that's of interest to you:
Far Cry Primal will be available on PlayStation 4, Xbox One and PC. The release date is currently set for 23 of February 2016 on consoles and March 2016 on PC.