Pull My Devil Trigger.
Capcom has sadly announced that those who own an Xbox Series S will not be able to experience ray tracing for Devil May Cry 5 Special Edition.
Capcom had previously announced that both of the Xbox Series' of Devil May Cry 5 Special Edition would add ray tracing support for both Xbox Series X and Xbox Series S via an update. While this remains true for Xbox Series X, the feature will no longer be supported on Xbox Series S.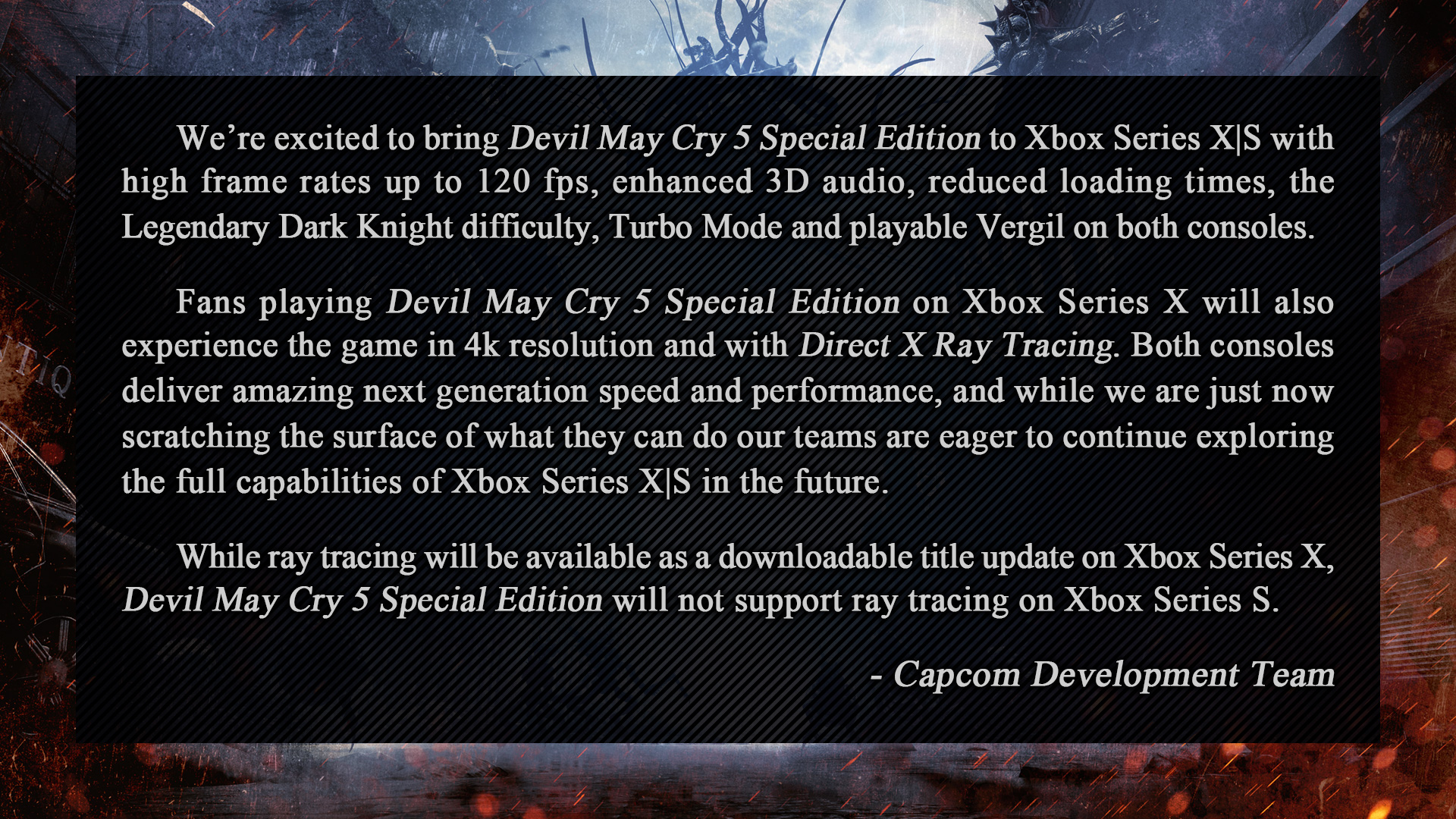 Devil May Cry 5 Special Edition will launch digitally for Xbox Series on November 10th worldwide, PlayStation 5 on November 12th in the United States, Japan, Canada, Mexico, Australia, New Zealand, and South Korea, and November 19th in the rest of the world. A physical edition is set to release on December 1st.